Philip DeBerard, IV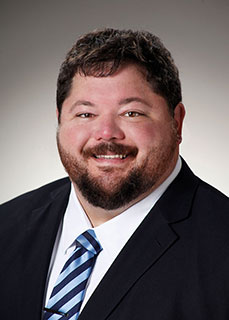 I am Philip E. DeBerard, IV, Florida attorney. I am thrilled to join my father at the Philip DeBerard, Injury Attorney firm and leverage my years of experience helping people through the Public Defender's office for continued criminal, business, and personal injury practice. I most recently held the position of assistant Public Defender in Martin County, representing indigent clients in a wide variety of criminal cases. My breadth of experience includes factual investigation, legal research, motion practice, plea negotiations, jury trials, sentencing, and appeals.
I was born and raised in Stuart, FL and had the unique opportunity to watch my father grow his personal injury practice during my lifetime into an established and trusted local firm. I earned my Bachelor's Degree in Business Administration from University of Florida, a Master's of Business Administration from Stetson University , and a Juris Doctorate from Stetson University College of Law in Gulfport, FL.
I am planning to build on my expertise of criminal law and work with my father to resolve personal injury, criminal and business dispute cases. I am also a licensed Independent Insurance Adjuster, accredited for Veteran's Affairs representation and admitted to practice law in all Florida State courts.
I am also a member of the Florida Justice Association, the Martin County Bar Association, and board member of the Young Professionals of Martin County When I am not practicing law, I enjoy fishing and boating on the beautiful Treasure Coast. I am also a proud member of Gator Nation and enjoy all Gator sports and SEC football.
To learn more about our Florida personal injury legal team at Philip DeBerard, Injury Attorney, don't hesitate to contact us. If attributes like honesty, experience and compassion are characteristics you seek in a personal injury lawyer, call us today toll-free or fill out our online form.